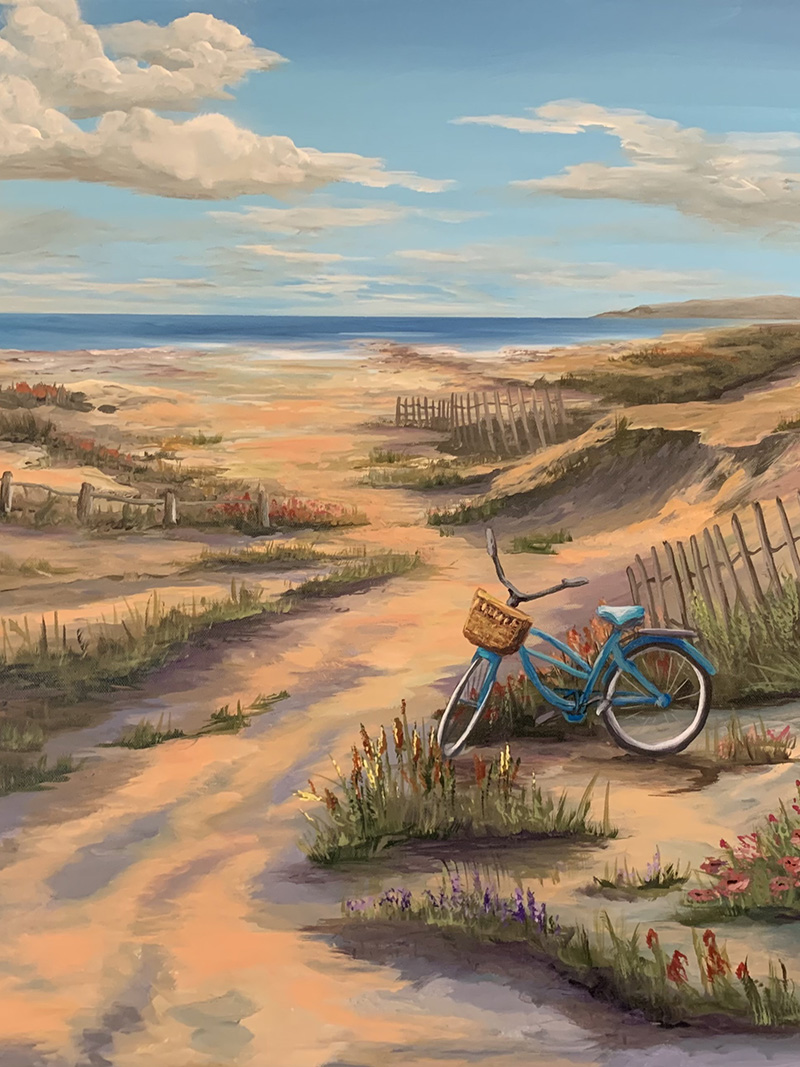 Commissioned artwork to match your unique style! Commissioning a painting or mural is one of the best ways to create a piece that matches your unique personality and style. Over the years, I have enjoyed working with individuals and organizations who dream of a custom piece created specifically for their space. Whether that space is an awkward-sized niche in the entryway or the wall that welcomes clients to an office, I can help you create the perfect piece of art.
Some clients come to me knowing exactly what they want their commissioned painting to look like. Some, however, come knowing they want something, but it hasn't quite taken shape in their mind yet. If this describes you, I can help guide you through the process. Maybe you want a piece inspired by a favorite vacation destination, a cherished photo or inspired by one of my other pieces found here – only different.
Create the artwork of your dreams within the budget of your reality
When you commission a painting or mural with me, you can be sure that your piece will be an original work of art created by Gina Wolfrum, not a computer or corporate entity. I will work with you one-on-one to create the artwork of your dreams, and I'll do it within your budget.
Things to consider when commissioning a painting:
What style of art appeals to you?
What colors do you want to include?
What size should the artwork be?
What is your budget for the commissioned piece?
Commission your next painting
If you are interested in commissioning a painting, or just want to learn more about the process, complete the form below. You can expect to hear back from me within 36 hours.