As you will see from the portfolio of paintings on this page, my artwork is inspired by nature. I truly enjoy working with different mediums and incorporating unexpected elements that create pleasing, yet thought provoking artwork. From the crashing waves of the ocean to leaves falling softly to the ground, my artwork is meant to evoke a wide range of emotions. Often painted on large canvases, my artwork typically falls into one of the following categories.
Landscapes
My landscape artwork often includes unexpected elements and textural additions to create an atmosphere full of emotion.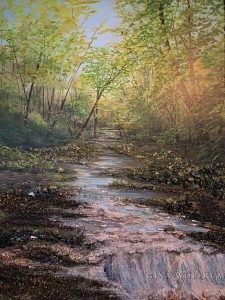 Florals
Inspired by my own flower gardens these floral paintings are a humble artist's attempt to honor nature's perfection.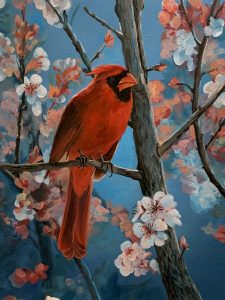 Murals
Painted on-site or on large canvases, custom murals are commissioned and designed to match your unique style and space.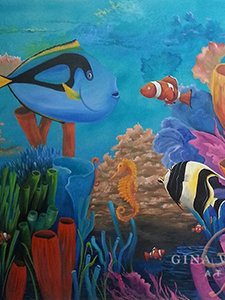 Abstracts
Full of color and texture, these abstract paintings incorporate unexpected elements like mica or crushed glass that offer depth and unique color saturation.